45% OFF, TODAY ONLY! 
CLEAN YOUR SINK OR WASH YOUR FOOD INGREDIENTS EFFORTLESSLY!!!

Want to add on something cool for your kitchen? This 360° Rotating Faucet Booster Shower is the best add-on you can get for your kitchen! This faucet literally boosts up the water pressure for you so that you can save both effort and water while cleaning the dishes!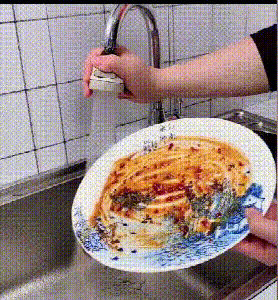 The 360° Rotating Faucet Booster Shower has been rated the number 1 must-have kitchen tool of 2020. It features a 360 degrees rotatable tap nozzle and a unique 3-mode spray function, helping you to clean your sink or wash your food ingredients effortlessly!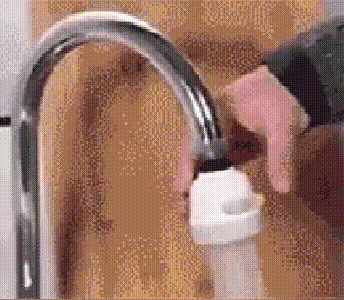 ABOUT 360° ROTATING FAUCET BOOSTER SHOWER
High-Pressure Shower 
If you want high pressure, look no further, our faucet booster boost up the water pressure for you to ease your cleaning.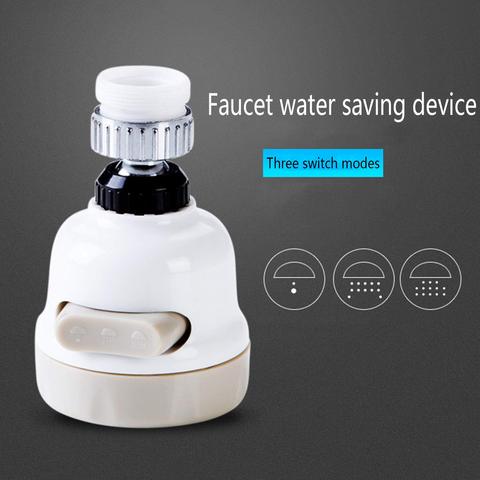 Fine Water, Rotatable Positioning, Easy To Use, Easy To Install. 
Our customers find it very easy to Install. The product comes with a white rubber attachment to fit your tap to ensure there is no leakage.
Just twist on! No plumbers required. Clear, concise, step-by-step instructions.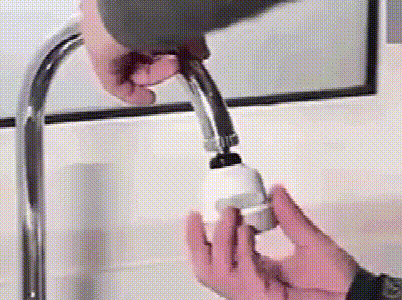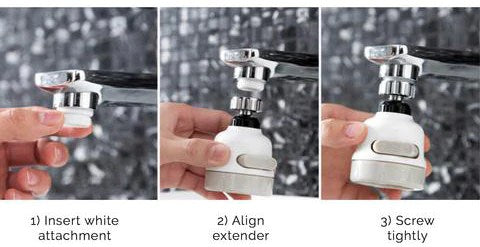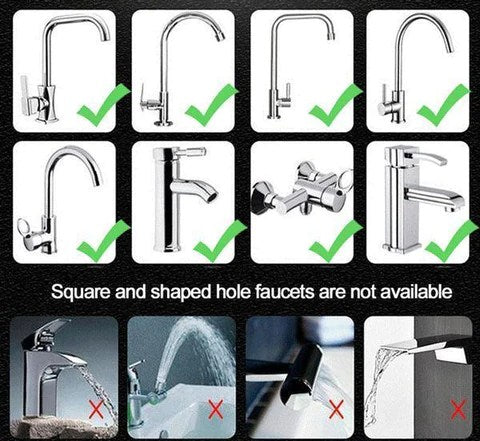 Can Be Rotated For Easy Cleaning At Multiple Angles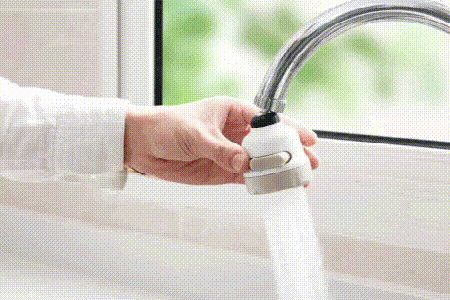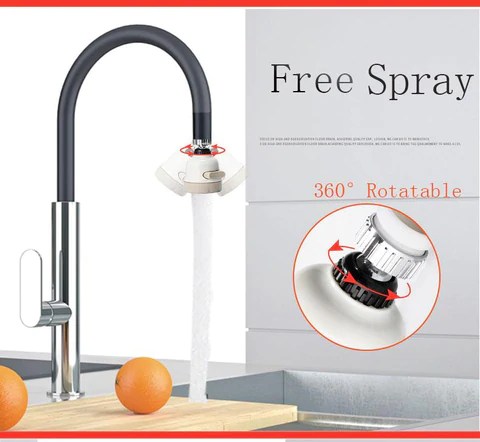 3 Modes 
Our faucet booster comes with 3 modes for you to choose from pulse, pulse + shower, or shower.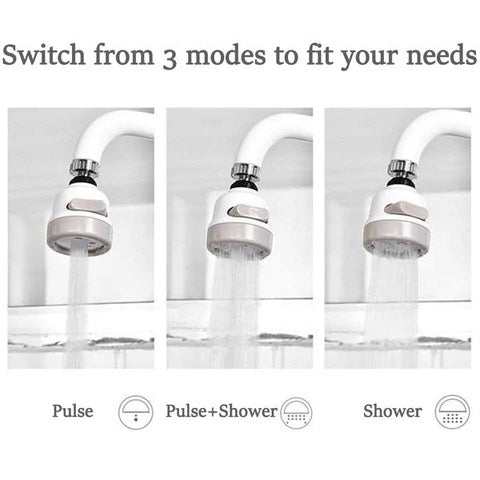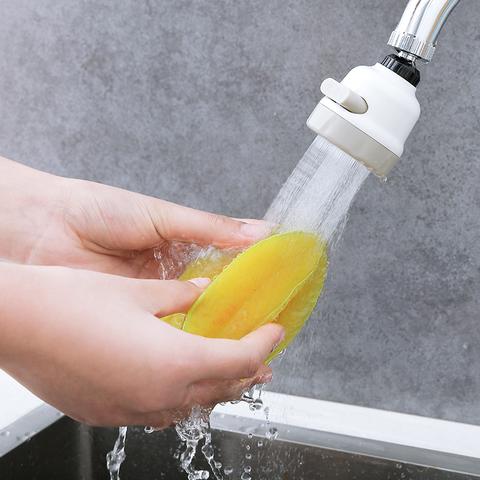 Saves Water
With great water pressure, cleaning dishes is no longer a difficult task!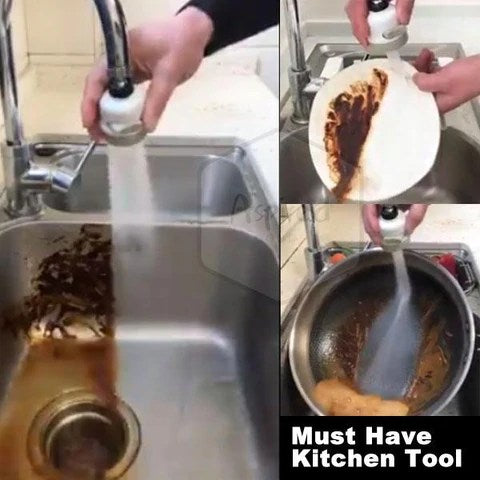 FEATURES
Product name; water valve filter
Product size; 5.3*8.5*2.2cm
Product weight; 75 grams
Product Category: Shower / Shower
Type: top spray
Function: rain, spray
Material: ABS + silicone + stainless steel
Installation: Easy installation
Working temperature: any temperature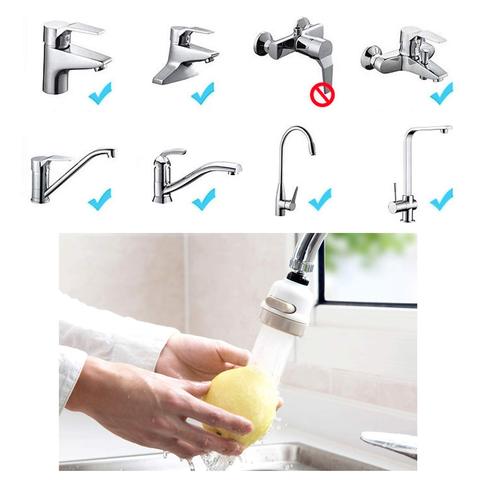 INSTALLATION STEPS
Inner-Silk Faucet Installation
1. Remove the original bubbler
2. Install the white part of the water-saving device
2. Match the water saver to the white part
4. The water-saving device can be tightened clockwise
Outer Silk Faucet Installation
1. Remove the original bubbler and remove the white part of the water saver
2. Tighten clockwise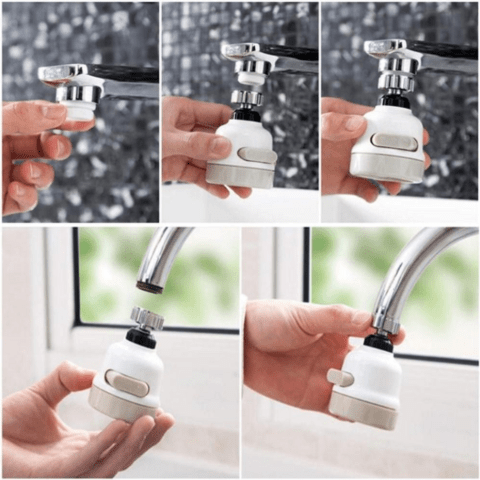 Specifications
Material:

 ABS,Plastic

Size:

 8.5 x 5.5 x 2.2 Centimeters

Weight: 251 g
Colour:

 

Colour as per availability